An interview with some of the key members of the Full Blue Racing student team.
We're all very excited about the recent arrival of the vehicle dynamics components, designed in house with CAD and FEA software applying material taught in the 3rd year course for mechanical engineers.

Oliver Albert, Technical Director
Full Blue Racing (FBR) is the Formula Student team of the University of Cambridge. Established in 2006, FBR is a team of around 50 students from all years, mainly from the Department of Engineering. Each year the team design and build a single seater racing car from scratch, then compete against universities from around the world at the international Formula Student competition.
Key members of the current team explain how their involvement with FBR has benefited more than just their education.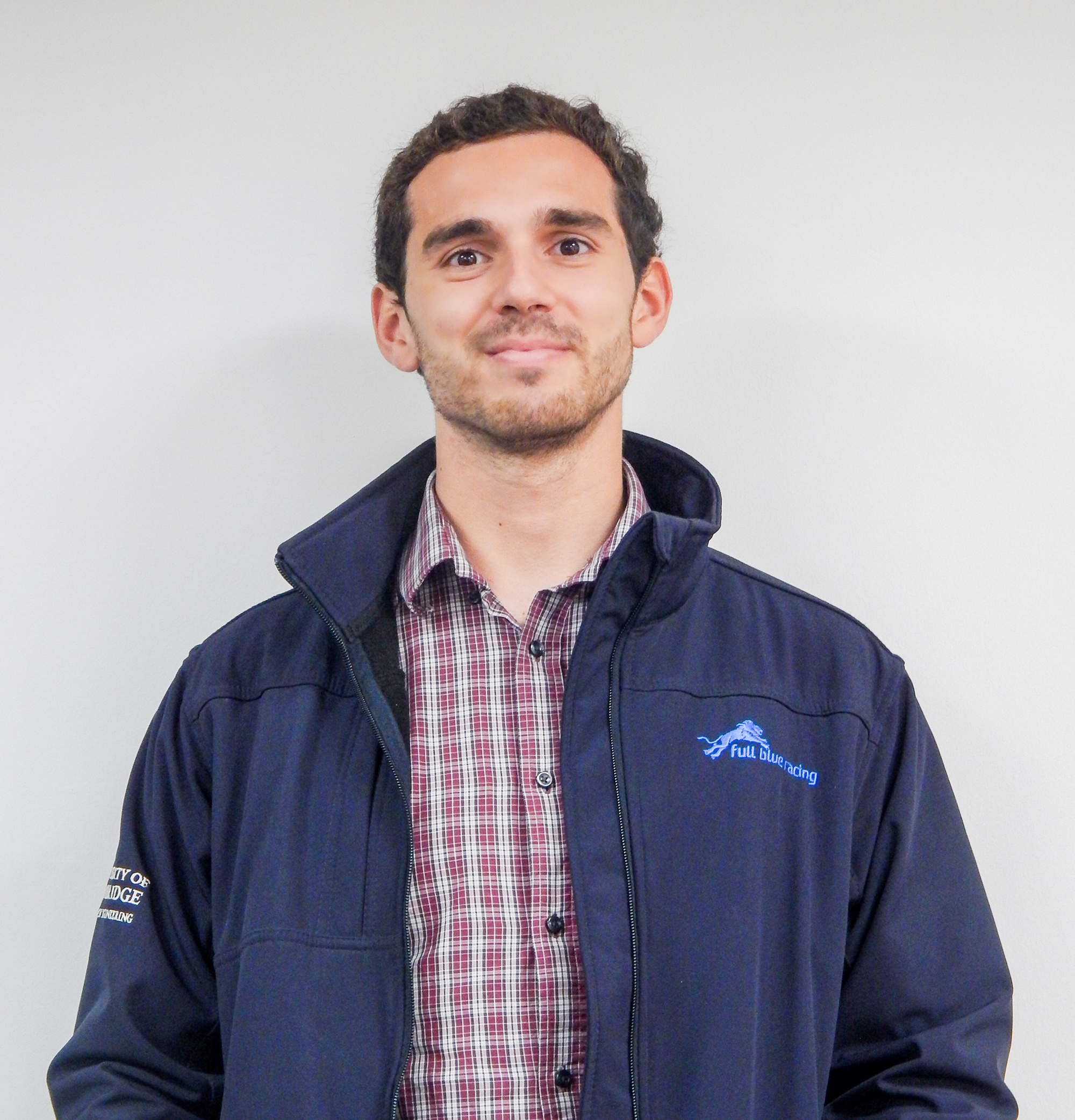 Oliver Albert, Technical Director – Mercedes-AMG Petronas Motorsport (full-time position)
Being a part of FBR has in many ways been more important than my degree. Aside from the skills specific to designing and building a race car, it has taught me the importance of initiative and a willingness to tackle new problems. This experience has helped me get both an initial internship at Mercedes f1 last year, as well as a graduate job next September. As technical director this year, I have been fortunate to work on all parts of the car, but the important thing is that just getting involved will help develop the skills to succeed in any future career.
Daniel Steventon, Electronics Team Leader – Aston Martin Red Bull Racing (internship)
Working as Electronics Team Leader in FBR has helped me develop my understanding of the electrical systems within a formula student car. These systems are similar to those on a F1 car allowing me to apply this knowledge to my internship at RBR. Furthermore, building a formula student car constantly challenges you as an engineer because you are required to consider all the different conditions that the systems designed would experience when on track (e.g. vibration) to improve their reliability. Being able to deal with such challenges is a very important skill, considering the fact that these conditions are even worse on an F1 car, have bigger impact on the car's performance and, thus, it is even more important to consider them in a design. Overall, all the knowledge I have gained in FBR has applications in Formula 1 and I would not have learnt these things if I had not worked in FBR.
Ryan Wilkins, Vehicle Dynamics Team Leader – Aston Martin Red Bull Racing (internship)
Through FBR I have learned how to deal with many of the practical issues associated with physically building a racing car. This has significantly changed how I think when analysing or designing components and has made me appreciate that it is also important to consider how a part's complexity will influence the accuracy and difficulty of manufacture. As head of vehicle dynamics, I have been required to further my knowledge of VD in order to fully understand previous design decisions and make informed decisions when designing new components. I am sure that I would not have received either of my internship offers (VD or Aero) had I not been involved in FBR, so I owe a huge thanks to the team members who have taught me so much in a short space of time! Working on the FBR18 has improved my CAD skills beyond what is taught as part of the engineering course at Cambridge - and this is also the case for so many other skills: management, organisation, engineering decision-making etc. These are all skills that cannot simply be taught in lectures! I have FBR to thank for giving me the opportunity to improve and demonstrate all of them and for allowing me to prove myself to the F1 teams I applied to.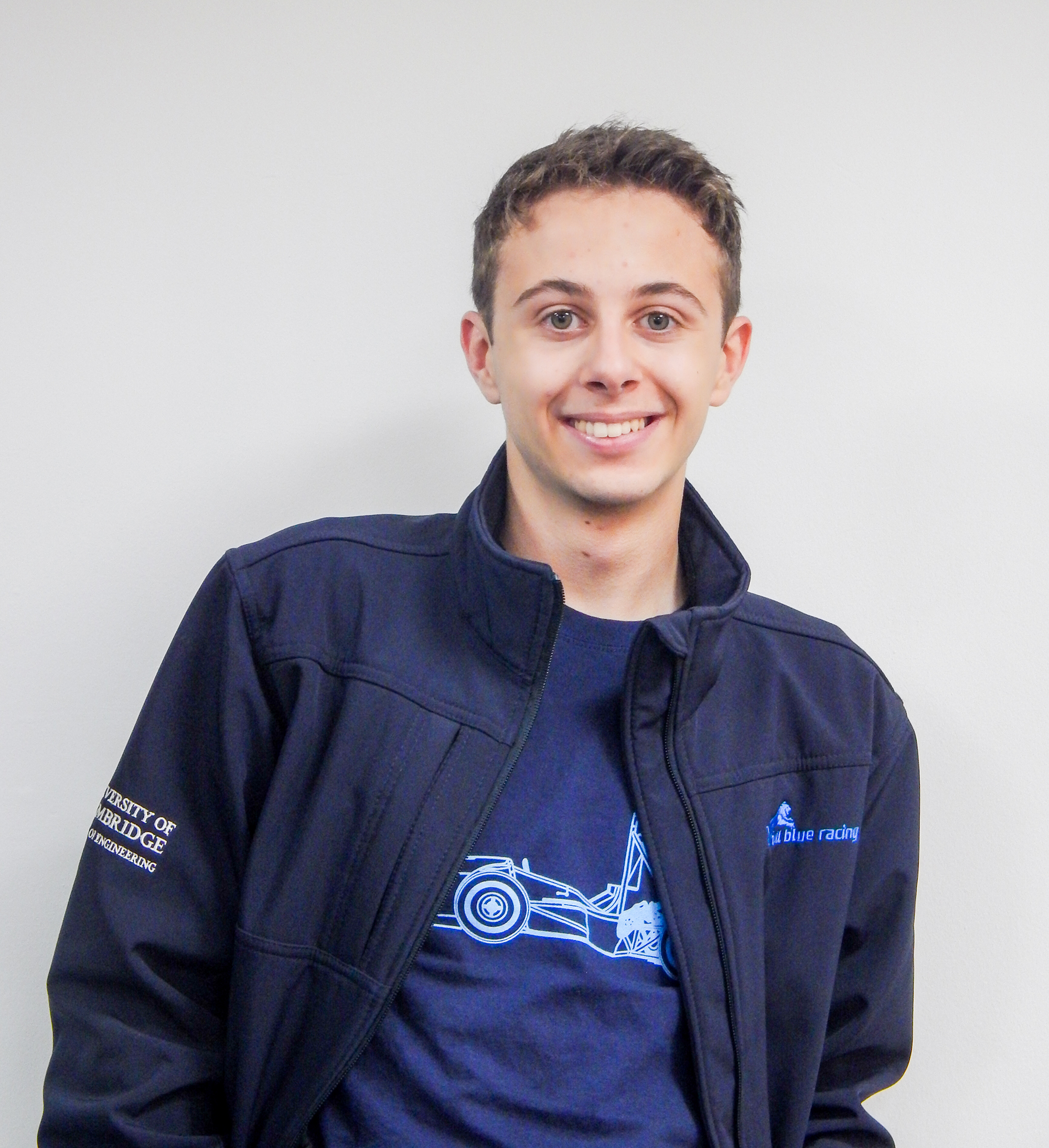 Ethan Silverstone, Bodywork Team Leader - Renault Sport Formula One Team (internship)
I couldn't have got this placement without FBR! In my first year, I learned the basics of racing aerodynamics in the FBR bodywork team. As well as sparking my interest in Motorsport, I got to learn practical skills like composite manufacturing and CAD. Being involved in an extracurricular engineering society is a good sign to employers that you're enthusiastic about engineering and can organise your time well. The team's hands-on approach has helped me become a better engineer; thinking about manufacturing when I design a part. As a result, in my interview, I was able to talk about how I would make a component, not just what it would do. Being a project leader and then sub team leader has massively improved my communication skills. I've learned to organise a sub team, plan out a development programme and delegate tasks. Building a race car gets you used to collaborating within a team, which is a skill employers look out for.
The team are participating in the Formula Student UK Competition (from 11-15 July 2018). This year is Formula Student UK's 20th anniversary and 130 university teams from more than 30 countries will compete.