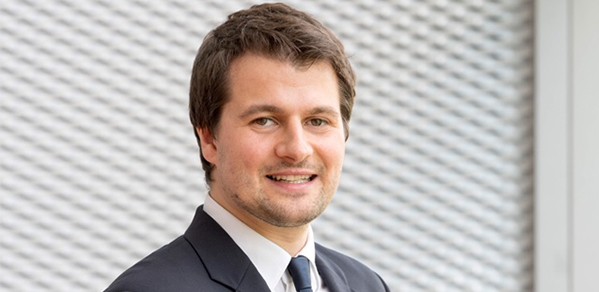 Luca Magri has been awarded European Research Council (ERC) grant funding of €1.5 million to grow his research group for the next five years, as they conduct pioneering research into physics-aware artificial intelligence.
This approach has the potential to make a step change in the design of engineering systems...This project will benefit industries that wish to optimise the performance of a device, and artificial intelligence companies that wish to design domain-aware learning paradigms.

Dr Luca Magri
The ERC Starting Grant 2020 is part of the EU's Research and Innovation programme, Horizon 2020. The grant is awarded to early-career scientists and scholars, creating jobs for postdoctoral fellows, PhD students and other staff.
Luca, Lecturer in Engineering, said the goal of the research is to seamlessly combine physical modelling, which is driven by principles, with machine learning modelling, which is driven by data. Machine learning techniques have already been applied to some fluid mechanics problems with success, but attention is now being paid to how best to combine the physical principles (for example, conservation laws) and empirical approaches (relying on real-world data, metrics and results) of both into a unified approach: physics-aware artificial intelligence. This computational research will develop versatile methods to tackle high-dimensional nonlinear systems beyond multi-physics flows. 
According to Luca, there are still three big questions left to answer:
Do machine learning algorithms scale to engineering configurations i.e. are they robust?
Can we gain physical insight into the solutions i.e. are they interpretable? 
Can we extend knowledge to other configurations such as multi-physics problems i.e. are they able to be generalised? 
He hopes to answer these questions with an approach that will see machine learning methods go hand in hand with the art of constructing physical models. 
"This approach has the potential to make a step change in the design of engineering systems," said Luca. "The technical objectives are to combine physical principles with machine learning that will then be applied to maximise energy harvesting from aeroelastic systems to produce clean energy; optimise hydrogen-based aeroengines with low emissions; and create adaptive models that learn the physics of the problem every time that measurements from sensors become available. This project will benefit industries that wish to optimise the performance of a device, and artificial intelligence companies that wish to design domain-aware learning paradigms."
Speaking about the ERC Starting Grants competition, Professor Jean-Pierre Bourguignon, President of the ERC, said: "The present health crisis showed that despite spectacular progress in research over the past decades, there still remain plenty of unsolved scientific mysteries, as well as lessons to be learnt from the past. Therefore, the best strategy to tackle it is to enable some of the brightest minds to pursue their most innovative ideas, in order to create opportunities for serendipitous discoveries. This is what the European Research Council is for. It's clear that, if Europe is to be competitive globally, it needs to give excellent prospects to the next generation of researchers as these ERC Starting Grants do, and to invest much more in top blue sky research."