A Lecture which will be of interest to a wide audience is to be given at the Engineering Department on Friday 22nd February at 5pm in Lecture Theatre 0.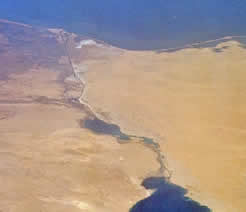 The title of the lecture is: "History of the construction of the suez canal"
by Dr. Mamdouh Hamza, Chairman of Hamza Associates, Cairo, Egypt;
Professor of Soil Mechanics and Foundations, Suez Canal University, Port-Said.
The earliest project to connect the Mediterranean Sea and the Red Sea dates back to 1920 BC. Construction of the Suez Canal, which commenced in 1859, has had a major impact on Egypt's modern history. The Lecture will briefly describe the history and politics of the Canal's construction, the engineering challenges, and the enormous obstacles that had to be overcome.
More information is available on the Design Office web site.
All are welcome to attend. For further information, please ring Amanda Pyatt on 01223 332717.