A series of Engineering workshops have recently been held here at the Department for Cambridgeshire primary school pupils aged 9-11.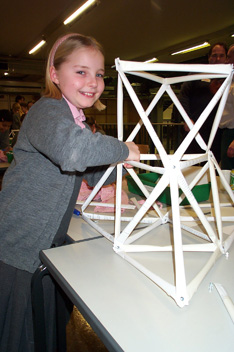 The children came along to the Department for half a day to build rocket launch pad structures out of tubes. They then made paper rockets and had fun launching them.
The workshops which run throughout the year aim to give children a flavour of what Engineering is all about and the chance to meet real Engineers. The workshops' success relies on the student volunteers who take part and explain to the children what it is that they do and help them to solve engineering problems.
During the December and January workshops over 330 children took part.
These workshops are organised in partnership with ExSciTe Ltd and sponsored by the St. John's College and Gatsby Schools Project.