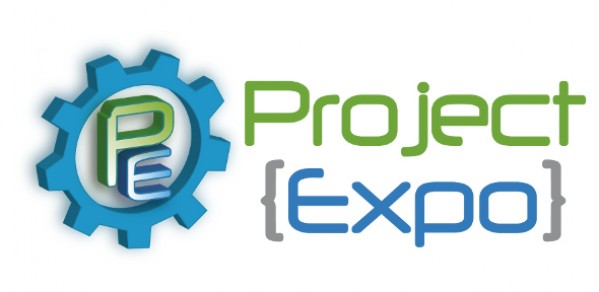 Students in the Department will be exhibiting their projects to visitors from across the University and from industry on Monday 11 May.
This year the Student-Staff Joint Committee and the Engineering Society will again be holding an exhibition of projects by students in the Department. The exhibits will include Part IIB projects, UROPs, entries into international engineering competitions and hobbyist projects from individual students. The details are as follows:
Date and time: Monday 11 May 2009, 1-3pm
Venue: Lecture room 4, Department of Engineering, Trumpington Street.
All are welcome. Prizes for the best projects and lunch will be provided.
Everything is welcome - Part IIB projects, UROPs, or something you've made in your free time. However, please get the permission of your project supervisor first (if you have one).
If you might want to take part, please email Paul Shepley (ps424) with your name, your project's topic and engineering area, and your supervisor's name (if applicable).
What's this all about? Project Expo aims to…
Showcase outstanding student projects to all members of the Department
Foster interest in and aptitude for engineering projects that go beyond curricular requirements
Allow Part IIA students to learn about Part IIB projects from current 4th years
Give students experience of presenting their project work
Still not sure? Check out what happened last year, many of the posters and plenty of photos can be found on the Student-Staff Joint Committee website.
Prize winners 2008
2008- First prize:- Luke Humphry (Flat panel speaker optimisation)
2008- Second prize:- David Hodgson (Freehand 3D ultrasound)
2008- Third prize:- Zareen Sethna (A sustainability approach to standards for rammed earth construction in Bhutan)
The other exhibitors were:
Cambridge A.U.V.
C.U. Spaceflight
C.U. Eco Racing
Multiphase Flows at Pump Inlets - Paul Dickenson
Discovering Software Bugs with Bayesian Non Parametric Models - Finale Doshi and Jurgen Van Gael
Trebuchet - Fred Spaven
Full Blue Racing
Acoustical Analysis of Flat Panel Speakers - Luke Humphry
Collaborative simulation on the internet - Hongwei Wang
Remote Computer Interface & Security System - Andrew Nowell
PICOSWARM - Hugo Scott Whittle
A sustainability approach to standards for rammed earth construction in Bhutan - Zareen Sethna
Optimising Ceramic Water Filters for the Developing World - Jenny Auton
School Ecological Footprinting - Chris Cleaver
Balancing of a Robotic Unicycle- Neil D'Souza Mathew
The INtelligent Airport (TINA)- Sithamparanathan Sabesan
BOL: Bacteria On-Line- iGEM team
Clinically Practical Freehand Three-Dimensional Ultrasound- David Hodgson
For more information please see the websites below or email jg484@cam.ac.uk or ss740@cam.ac.uk