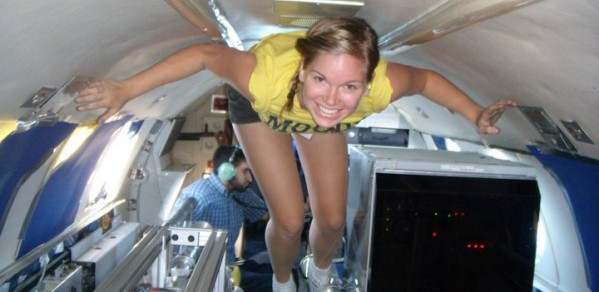 ​Dr Jenni Sidey is now one of just 72 people competing for two positions as part of a Canadian Space Agency initiative to find new astronauts.
I'm so pleased to be a part of something with so many incredible Canadians.

Jenni Sidey
Last year 3,772 applications were received by the Canadian Space Agency after its announcement that it would add two new astronauts to its roster. The agency specified it was seeking individuals with 'an academic background in science or technology, excellent health, and a wide range of outstanding qualities and skills'.
Now the list is down to 72 potential candidates, including Jenni. Women make up 32% of the remaining field, and engineering degrees are most widely represented.
Originally from Calgary, Jenni is now University Lecturer in Internal Combustion Engines in the Energy Group. She recently earned her PhD in the Department under Professor Nondas Mastorakos.
The rigorous selection process lasts almost a year and involves several interviews, written exams and a range of physical and mental fitness tests.
"It feels great to have progressed this far in the selection process," Jenni said. "I'm so pleased to be a part of something with so many incredible Canadians. I'm looking forward to spending more time with them, regardless of the outcome".
Jenni is involved in several outreach activities and is one of the Department's ambassadors for Women in Engineering. She helped form Cambridge Robogals in 2014, an international, not-for-profit, student-run organisation that aims to increase female participation in STEM through fun and educational initiatives aimed at girls in primary and secondary school. Her research interests are in the study of combustion with a focus on gas turbine technologies.