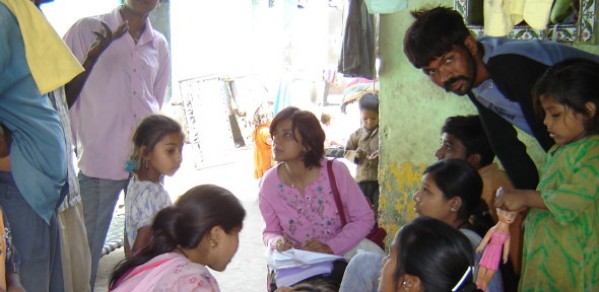 An article entitled 'Slumdog Engineer' was recently published on 'Sciencebase', the website of science writer David Bradley. His article discusses the work of Dr. Priti Parikh, an alumna from the Department, who is now a Senior Consultant at Arup in the international development team and Allan McRobie, Reader in the Structures group.
Researchers, Priti Parikh and Allan McRobie, suggest that the current cocktail of approaches used to address poverty in the slums often stretches scarce resource too far. Interventions in health, education, physical improvements, and governance often cement in place the "poverty" mindset and set the slums apart from the urban infrastructure by using minimal paving, having public water posts and community latrines. This is based on the Slum Networking approach pioneered by Himanshu Parikh.
Priti studied engineering in India and worked there as a development engineer on slum improvement projects and as a volunteer after the 2001 Gujarat earthquake. She has now completed her PhD here at the Department's Centre for Sustainable Development focussing on water and environmental sanitation in slums in India and South Africa under Allan's supervision.