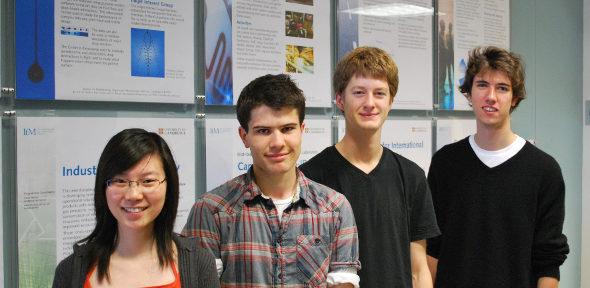 Prizes have been awarded to four first year engineering students to acknowledge the very high quality of the essays submitted for this year's 'Engineer in Society' module.
Nominations for prizes were put forward by the Department's PhD students and teaching assistants who each year mark the c300 essays submitted. The large number of nominated essays were then filtered by the course lecturer, Tim Minshall, to pick the four best essays. Amazon tokens were awarded to Menglin Wu, Matthew Graham, Felix Sampson and Harry Tayler who had submitted essays regarded as outstanding by the markers.
PDFs of the essays can be downloaded here:
An additional prize was awarded to the winning and runner-up essays on Formula 1. Tony Purnell (former head of Jaguar F1 and Red Bull F1, now consultant to the FIA and visitor to the Department) will be taking them out to lunch to discuss the current challenges facing F1.