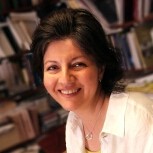 Professor of Civil and Environmental Engineering
Academic Division: Civil Engineering
Research group: Geotechnical and Environmental
Telephone: +44 1223 3 32715
Email: aa22@eng.cam.ac.uk
---
Research interests
Professor Al-Tabbaa's research revolves around the development, testing and application of technologies and materials in civil and environmental engineering for a sustainable and low carbon future infrastructure and built environment.  This includes ground improvement, land remediation, waste immobilisation, construction materials and products, nuclear decommissioning and oil-well cementing to name a few.
The £1.24M TSB SMiRT project (Soil Mix Remediation Technology) has been a focal point for the research activities in land remediation and ground improvement and established the largest UK research-based full-scale field trials of a contaminated site in the UK using soil mix technology. The on-going work involves validation of field application to increase uptake of the technology and provide stakeholder confidence.
A key element of the construction materials area is the £1.67M EPSRC funded Materials for Life (M4L) project in collaboration with Cardiff (Lead) and Bath University as well as 11 international centres of excellence and 22 industrial partners. This initiative will establish the first UK Centre of excellent on intelligent construction materials to develop self-healing cement-based materials for geotechnical and structural applications. The goal is to significantly reduce the costs of future maintenance and enhance the sustainability and safety of future construction.
The latest major initiative is the £5M EPSRC Centre for Doctoral Training in Future Infrastructure and Built Environment, for which Professor Al-Tabbaa is a director of. The centre has funding for 50 PhD students over an eight year period (2014-2022). It train students from relevant background on research methods in the challenging technical research questions facing the future of civil engineering and the wider interlinked research areas.
Strategic themes
Energy, transport and urban infrastructure
Development of smart low carbon materials for future infrastructure and built environment.
Bioengineering
Development of biomimetic construction materials.
Research projects
SUBR:IM, SMiRT, M4L, FIBE CDT, EPSRC IAA FoF
Other positions
Chartered Engineer (CEng)
Fellow of the Institution of Civil Engineers (FICE)
Director, EPSRC Centre for Doctoral Training in Future Infrastructure and Built Environment