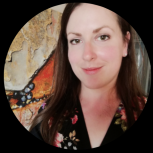 Marketing and Communications Coordinator
Telephone: +44 1223 7 61456
Email: clh205@eng.cam.ac.uk
---
Biography
I am a qualified journalist and began my career in regional news in 2007. I made the move to PR and communications in 2011, working in-house for national charities, and in 2015, I joined the higher education sector. I am an experienced writer with the ability to find, shape, develop and sell-in stories of all kinds, readily translating content to maximise coverage across on and off-line channels. In the past, I have also taken on the role of official PR spokeswoman for TV and radio. I have a First Class BA (Hons) degree in English and Film Studies.  
Department role and responsibilities
Marketing and Communications
Jaq Saggers and Charlotte Hester are the Department's marketing and communications team. We publicise research and teaching news and events in the Department to raise our profile. We manage the news section of the Department's website, produce the Department newsletter, manage the news-alert electronic mailing list and weekly news updates, place news in University publications, contact the press, produce posters for display around the Department, run an annual photo and video competition and maintain the Department's social media including Twitter, LinkedIn company page, LinkedIn alumni group, Instagram, Facebook, YouTube and Flickr.
Please contact Jaq and Charlotte by emailing marketing@eng.cam.ac.uk for help with any of the following:
◾A news item suitable for publishing on the website and/or for inclusion in the newsletter
◾To publicise an event
◾If you have photos you would like to add to the Flickr collection or videos for the YouTube channel
◾To create a poster which you would like to display
◾To borrow a video camera for filming your project or research here at the Department
◾To add your video footage to the Department's YouTube channel.
Useful guidelines on how to write articles for a lay audience and procedures on inviting a film crew into the Department are also available.
Roberta Lambert produces the Department's internal weekly bulletin. If you have any items for the bulletin/intranet, please email bulletin-articles@eng.cam.ac.uk.
Jane Woodland looks after the Department's electronic notice boards. If you have any announcements for the electronic screens, please email screen-notices@eng.cam.ac.uk.