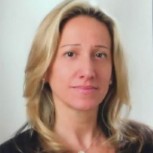 CSIC Communications Manager
Academic Division: Civil Engineering
Email: fd237@eng.cam.ac.uk
---
Biography
Fiorella joined the Centre for Smart Infrastructure and Construction (CSIC) in 2022 as a Communications Manager. Prior to joining CSIC, she held other academic-related roles at the University of Cambridge, as a Researcher Development Associate at the Postdoc Academy and as a Research Information Analyst at the Research Strategy Office. After completing her PhD in social sciences at the LSE, she taught and supervised students at the Universities of Warwick, Birmingham, Oxford, and Cambridge. In addition to her academic background, Fiorella has a Master's degree and professional experience in publishing.
Department role and responsibilities
Fiorella is in charge of managing communication content creation and providing high-level editorial support for content development across various channels. Additionally, she designs and implements communication strategies in accordance with the key aims and objectives of CSIC. Fiorella works closely with Research Associates to promote their activities and research within and beyond academia.