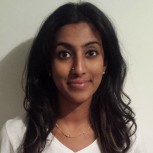 Research Student
Academic Division: Civil Engineering
Telephone: +44 1223 7 66289
Email: ss683@eng.cam.ac.uk
---
Research interests
Previous Industrial Case PhD student sponsored by the National Physical Laboratory, with additional sponsorship from Laing O'Rourke. Research on risk and resilience of infrastructure through remote measurement and monitoring of assets using satellites.  This research will investigated advances in satellite radar measurement technologies and understand their relevance, utilisation, and limitations to civil engineering applications, such as bridge or embankment monitoring following significant events such as flooding. 
Research projects
During her Masters year as an undergraduate she undertook a research project with Practical Action (ITDG – Soluciones Prácticas) looking at micro-hydroelectric power schemes in remote rural areas of Peru. This work involved investigating sites around Andean Regions of Peru followed by research back at CUED (producing reports in both English and Spanish). This work was later published as a paper entitled 'Making low-cost micro-hydro schemes a sustainable reality' in Proceedings of the ICE – Civil Engineering (Volume 165, Issue 1).
Teaching activity
'Construkt' Initiative
Sakthy developed and ran an education initiative with Serious About Youth (SAY) called 'Construkt' on behalf of the ICE (featured in New Civil Engineer magazine). As the founder of this scheme, she is now influential in the further development of the scheme to enable young people to better understand different career pathways, and is engaging with additional companies and institutions to ecnourage them to become involved.
Other positions
Government & Other Awards
• Forbes '30 Under 30' Europe list for Industry
• UK Government, Department for Business, Innovation and Skills : Selected as one of the Top 30 Under 30 Years of Age as part of the 'Make it in Great Britain' campaign promoting manufacturing and engineering 2012
• Vodafone World of Difference : Winner of a UK 2011 Award
Engineering Community Honours
• Institution of Civil Engineers President's Apprentice 2013-2014
• Institution of Civil Engineers South Branch : Graduate and Students Papers Competition Winner 2012
• RedR (Register of Engineers for Disaster Relief) Affiliate 2014
• New Civil Engineer (NCE) Graduate of the Year Awards 2011 - Highly Commended Finalist
• Society of Public Health Engineers and WaterAid : Young Engineer of the Year 2011 Award - Commended - 3rd Place
Guest Blogger for the Huffington Post UK, providing a voice for engineering: http://www.huffingtonpost.co.uk/sakthy-selvakumaran
Biography
Sakthy graduated with an engineering degree from Cambridge University Engineering Department (2006-2010) and has since worked as a civil and structural engineer in design consultancy and contracting applications across multiple roles,continents and cultures (including UK, Canada, Sri Lanka, Peru and Spain). Significant projects included the design and construction of ExCeL Bridge as part of the Crossrail Station at Custom House (London), inspection design and assessment of various rail bridges owned by Network Rail, the design of various UK highway bridges and civil infrastructure, and the design of a tunnel and approach structures in Gibraltar. In 2013 she was asked to join the Engineering Excellence Group of Laing O'Rourke, working on developing new design solutions and technologies to change the way infrastructure is designed, constructed and maintained. She re-joined CUED in 2015 to undertake a PhD in Engineering.
Department role and responsibilities
Supervisor for Part 1A Engineering Structures paper