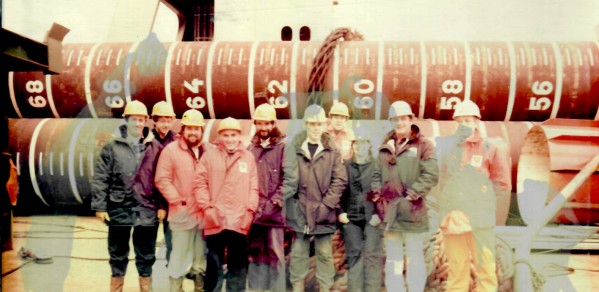 Helen Morton (New Hall, 1971) has made a generous bequest to the Department leaving a substantial proportion of her estate in order to support Women in Engineering within the Department.
We are incredibly grateful for Helen's generosity - attracting and supporting future generations of Women Engineers is critical, not only for Cambridge but for the future of our sector. Helen's generosity and vision will give a huge boost to our efforts in this area and we are delighted that Helen has chosen to support the Department in this way.

David Cardwell, Head of Department
As a former Bursar of an Oxford College Helen knows that legacies are an important source of funding for educational institutions and wanted to do something to support the Department.  Helen was at Cambridge at a time when there were so few female engineers that she wasn't able to have supervisions in her own college New Hall and so had to attend teaching in other colleges such as St Johns and Sidney Sussex.  
Having read Engineering at New Hall, Cambridge, Helen trained as a civil engineer and worked on the Thames Barrier before moving to BP to work on offshore oil platform projects in the North Sea, refineries in Europe and Australia and various corporate roles, including Company Secretary for BP Oil. While at BP, she completed a part time MScBA with Boston University. She left the oil industry in 1992 to work in the charity sector, including VSO, Marie Stopes International and 5 years as Finance & Administration Director at Trinity Hospice, London. In 2000, she moved to Oxford to become the Treasurer (Finance & Estates Bursar) at Somerville College, Oxford. She took early retirement at the end of 2012 to give her more time to concentrate on her musical and outside interests. These include being a Director of Experience Oxfordshire and Experience Oxfordshire Charitable Trust, the Chair of Trustees of the Oxford Radcliffe Hospitals Charitable Funds, a Governor of Oxford High School and of Pipers Corner School and a Trustee of the University Women's Club.
The Department is deeply grateful for philanthropic funding for specific projects as well as funding that allows Engineering students and staff the freedom to discover. The University's campaign, 'Dear World... Yours, Cambridge', will raise £2 billion to help us shape all our futures. www.philanthropy.cam.ac.uk
The Department is in touch with over 18,500 of its graduates around the world. Quite a number have helped our campaign with not only money, but also ideas and networking. Our campaign is poised to really take off thanks to their generosity, the commitment of our academics and the support of CUDAR.
More news of fundraising plans and successes will be forthcoming. Please do not hesitate to contact the Department if you want to get involved.
For further information please contact, Philip Guildford email: pg28@cam.ac.uk or Chris Chaney email: Chris.Chaney@admin.cam.ac.uk