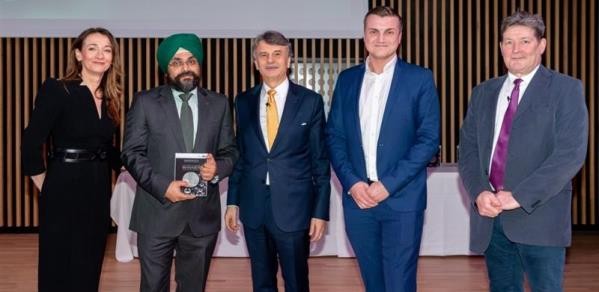 Predictive touch technology developed by Cambridge engineers in collaboration with Jaguar Land Rover has won an innovation prize.
This technology is timely and the first of its kind with machine intelligence seamlessly integrated to user needs as a result of inclusive design.

Professor Daping Chu
Predictive touch technology enhances and automates interaction with in-vehicle systems, such as touchscreens and 3D head-up displays.
At the Jaguar Land Rover Innovista Annual Awards, it won the 'Dare To Try' category. This award recognises that 'audacious, sincere and wholehearted attempts' can open doors for future learning and innovation. This revolutionary touchscreen technology could transform the way we interact with in-car infotainment.
The technology was developed between 2012 and 2018 by the Centre for Advanced Photonics and Electronics (CAPE) as part of the CAPE Motion Adaptive Touchscreen System for Automotive - MATSA (1 and 2) project. The research team included Professor Simon Godsill, Dr Bashar Ahmad, Dr Lee Skrypchuck and Professor Pat Langdon (formerly of the Cambridge Engineering Design Centre).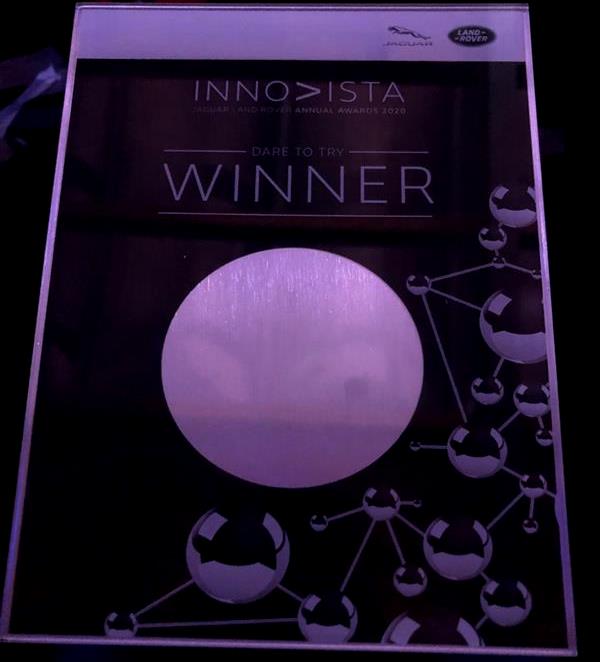 The project led to the development of predictive touch technology that interacts intelligently with in-vehicle systems by simplifying pointing and selection processes. The technology uses a gesture tracker and other sensory data such as an eye-gaze tracker, along with a prediction algorithm. The technology also effectively interacts with head-up displays via its mid-air, contactless, selection capability. This determines earlier on in the user's free-hand pointing gesture which item they intend to select, regardless of disturbances caused by road and/or driving conditions. 
The technology has also received significant interest for its potential use in non-automotive applications. 
Professor Daping Chu, Director of CAPE, said: "This technology is timely and the first of its kind with machine intelligence seamlessly integrated to user needs as a result of inclusive design. It is not only highly adaptive to help reduce distractions, but it also makes use of contactless touch sensing for safer interactions."
Dr Lee Skrypchuk, Human Machine Interface Technical Specialist at Jaguar Land Rover, said: "This technology emerged from understanding the basic principles behind interaction in the vehicle and how the environment has a major influence on human performance. It was great to be part of such a brilliant team working on a technically challenging problem and I am pleased that this shone through in the judging for the competition."