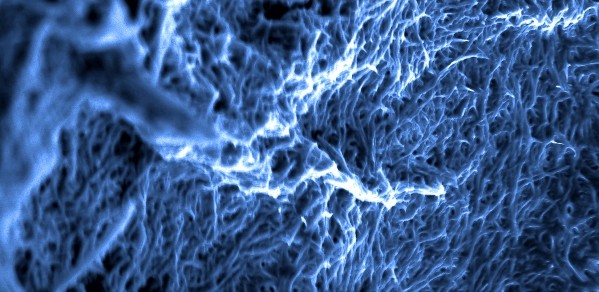 The Department of Engineering will coordinate a new €9 million European Commission-funded project on technical textiles.
I have seen this field evolving in the last decade and feel that timing is opportune to bring this wonderful innovation to the market and to the community.

Jong Min Kim
Entitled 1D Nanofibre Electro-Optic Networks (1D-NEON), the consortium involves 14 partners from the UK and Europe in a 4-year innovation action activity with the purpose to mature technologies from Technology Readiness Level (TRL) 4 (technology validated in lab) to TRL 6 (technology demonstrated in relevant environment). It is funded through the H2020 NMP (Nanotechnologies, Advanced Materials and Production ) 2014-2015 call, under Topic 22, "Fibre-based materials for non-clothing applications".
The project is founded upon previous research activities and demonstrated proof of concepts and laboratory prototypes of fibre electronic components. These include fibre-stretchable electrodes and conducting fibres, fibre-light emitting devices, fibre-field effect transistors and silicon embedding fibres, fibre-piezo harvesters, fibre-sensors, and fibre-energy storage. The activities have been incubated for almost a decade in Europe, Korea and the UK. A pioneering team of scientists who initiated the work at Samsung Advanced Innovation Technologies (SAIT) are now part of the consortium, including the coordinator of 1D-NEON project and Professor of Electrical Engineering Jong Min Kim.
Professor Kim said: "I have seen this field evolving in the last decade and feel that timing is opportune to bring this wonderful innovation to the market and to the community. I have the privilege to lead this unique consortium which is poised to revolutionise electronics manufacturing and bring added value to the field of technical textiles."
Professor Kim is Professor of Electrical Engineering in the Department. Prior to his arrival at Cambridge, he was Professor at Oxford University and Senior Vice President of Samsung Electronics and SAIT in charge of leading innovations including organic light-emitting diode and quantum dot displays, fibre electronics and graphene technologies.
Dr Luigi G. Occhipinti, Exploitation and Business Development Manager and work-package leader for Exploitation and Dissemination, said: "The 1D-NEON project represents a unique opportunity to bring innovation in technical textiles by embedding electronic, sensing and energy functionalities into active fibres. The new manufacturing platform will use processes widely adopted by the textile industry, from multi-layered fibre extrusion to weaving, knitting or braiding techniques, in order to make circuits and multifunctional systems that are intrinsically flexible and stretchable."
Dr Occhipinti is a member of the Department of Engineering and is also the National Outreach Manager of the EPSRC Centre for Innovative Manufacturing in Large-Area Electronics. Prior to that he was a Director of R&D Programs in Flexible and Disposable Electronics at the global semiconductor company STMicroelectronics, leading multidisciplinary research teams in Italy, Singapore and France, as well as public-funded projects and strategic R&D initiatives.
Professor Arokia Nathan, a work-package leader in 1D-NEON for Design and Modelling, said: "This project represents a stepping stone to bring further innovation on e-textiles for the University of Cambridge and the UK. We are looking to establish a strong network in the UK to support the field and work with other centres of excellence in the UK and with the textile industry to provide the UK with yet another opportunity to become world leader in the field of e-textiles for smart wearables. We look forward to creating a Future Manufacturing Hub in Fibre Electronics in the UK and towards a global centre of excellence in textiles, together with the combined effort of the University of Manchester and other academic and industrial research centres active in the UK."
Professor Nathan holds the Chair of Photonic Systems and Displays in the Department of Engineering. He leads a multi-disciplinary research group whose primary focus is on the heterogeneous integration of materials and processes, sensors, energy harvesting and storage devices including wireless power, signal processing and radio frequency wireless communications pertinent to wearable systems. The laboratory has world-leading expertise in systems integration and has pioneered many important areas related to circuits and systems and computer-aided design, including compensation of materials deficiencies by electronics.
"The key objective of a Future Manufacturing Research Hub in this area will be to create a bridge between the electronics and textile industries and help build UK leadership in this multidisciplinary field by developing new added value products such as stretchable, wearable and cloud-connected smart textiles," said Brian J. McCarthy, who leads the Knowledge Transfer Network on Textiles in the UK.