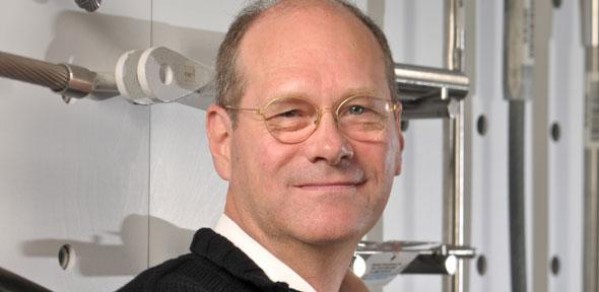 William Baker, the man who developed the structural system behind the world's tallest building, has been awarded an Honorary Professorship in Structural Engineering Design.
His passion, enthusiasm and deep understanding of engineering principles are inspiring the next generation of structural engineers.

Cam Middleton
The University of Cambridge has bestowed the honour on Bill Baker in recognition of his global reputation and outstanding contribution to his field.
Baker designed the buttressed core system of the world's tallest building, the Burj Khalifa in Dubai, as well as working on a number of other "supertall" buildings. His expertise extends to long-span roof structures, such as the Korean Air Lines Operations Hangar, and specialty structures like Broadgate-Exchange House in London.
He came to Cambridge as a Visiting Research Fellow at the Laing O'Rourke Centre for Construction Engineering and Technology during the 2014-15 academic year and was elected to a Visiting Fellowship at King's College in September 2014.
Baker is the Structural Engineering Partner of consulting engineering firm Skidmore, Owings and Merrill in Chicago. Professor Campbell Middleton, Laing O'Rourke Professor of Construction Engineering, said: "We are all delighted that the University is recognising Bill Baker's contributions to the University and to the Structural Engineering profession with the award of an Honorary Professorship.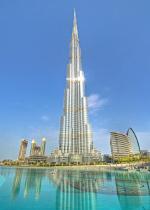 "Bill is a polymath and true intellectual. Bill first visited Cambridge University in November 2010 to deliver the inaugural Laing O'Rourke Centre for Construction Engineering & Technology Distinguished Lecture. Since then he has returned regularly and is currently a Visiting Research Fellow at the Laing O'Rourke Centre and an Associate Member at King's College. He has been teaching at both undergraduate and graduate level where his passion, enthusiasm and deep understanding of engineering principles are inspiring the next generation of structural engineers. In parallel he is undertaking research aimed at extracting new insights from the profoundly influential 19th century papers of James Clerk Maxwell. It is a great privilege and pleasure to have Bill as an active and committed member of our academic team."