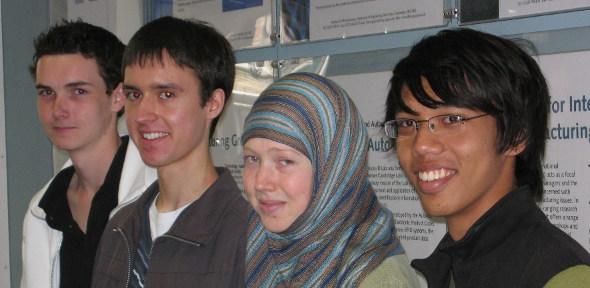 In order to acknowledge the high level of effort and achievement of first year engineering students who submitted essays for this year's 'Engineer in Society' module, the decision was made to award prizes for the best essays. The four titles the students were able to choose from were:
Which two engineers do you believe act as excellent role models? Compare and contrast their careers.
What is meant by 'entrepreneurship'? Describe the work of two engineers who have also been successful entrepreneurs.
Summarize and discuss some of the main themes of Paul Jowitt's 2006 Brunel International Lecture.
'Economic power shifts over time'. Discuss some of the issues arising from the changing structure of the global economy.
Nominations for prizes were put forward by Institute for Manufacturing (IfM) PhD students and teaching assistants who each year mark the 300+ essays submitted. The large number of nominated essays were then filtered to pick the four best essays, and Amazon tokens were awarded to Sean Maguire, Marc de Villiers, Samantha Lanham and Evan Pan who submitted essays regarded as outstanding by the markers.
A website is being designed which will help incoming students develop the skills needed to write essays, and the four winning essays from this year will be used as exemplars to inspire others.