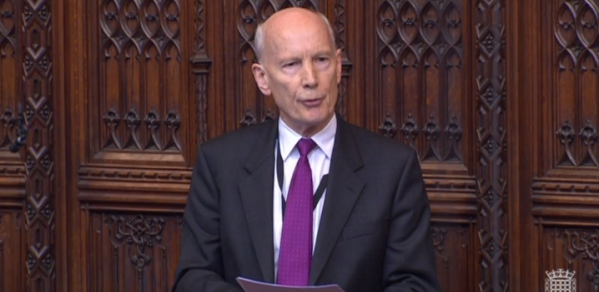 Professor Lord Mair, head of the Department of Engineering's Centre for Smart Infrastructure and Construction (CSIC), made his maiden speech to the House of Lords.
The speech, which was part of a wider debate about the High Speed Rail Bill (London – West Midlands), made an impressive case for investment in infrastructure and research to secure a stronger future economy and stimulate growth. Lord Mair championed the role of innovation in engineering and smart infrastructure suggesting the benefits and commercial opportunities that investment in science and technology will bring.
As an expert advisor to various Select Committees in both the House of Lords and House of Commons, Lord Mair is also a member of Crossrail's Engineering Expert Panel and advisor to HS2, of which he declared interest. In considering the case for HS2 he urged the Lords to "look at it in terms of the economy of the country and the challenges we face" making reference to the Institution of Civil Engineers' 2014 report that declared the UK infrastructure sectors, including energy, strategic transport, local transport networks, flood management, water and waste were not "fit for the future".
Lord Mair highlighted the rapidly growing global market for high speed rail and outlined the benefits of HS2, including strengthened connectivity between key city-regions and economic and regeneration opportunities: "HS2 will transform the way in which we deliver infrastructure, enhancing Britain's world-class capability to export innovative engineering around the world."
Acknowledging concerns about the cost of the project, Lord Mair proposed engineering innovations to streamline construction and reduce costs, citing Crossrail as evidence of the success of effective collaboration between industry and academia.
Lord Mair's speech was congratulated by Lord Stevenson of Balmacara, who declared it "excellent" and one that would become "a model of the genre" in his response.
This article originally appeared on the CSIC website.