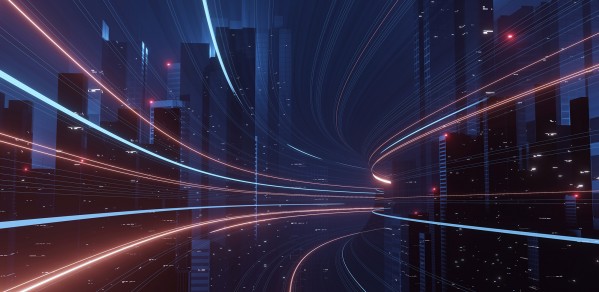 BKwai, a spin-out from the Centre for Smart Infrastructure and Construction (CSIC) at the Department of Engineering, has received £2.2m in seed funding in a round led by Cambridge Enterprise and Octopus Ventures, one of Europe's largest early-stage investors, with participation from Deeptech Labs. BKwai is also supported by Geovation, which is part of Ordnance Survey UK.
We're excited by BKwai because it is giving the industry the tools it needs to meet its potential. Not only is it helping companies optimise their builds and assets, it is also moving the industry to more green, sustainable practices that have long-term impact.

Akriti Dokania, Investor at Octopus Ventures
The beginnings of BKwai
Launched in 2019 by former University of Cambridge PhD student Sakthy Selvakumaran, BKwai is a software platform that provides data insights to support construction site teams and help asset owners better interpret large volumes of sensor data. The software provides valuable data analysis by incorporating data from multiple sources, including existing sensors, environmental data and new and emerging data sets, such as satellite radar used to monitor millimetre-scale displacements over wide geographical areas, and is designed to extract information from large-scale datasets where little related knowledge exists. By using different sources of data, and combining them, the platform can exploit a range of insights, spot trends and flag unusual behaviours.
The idea for the company came from insights and problems identified by Sakthy during her time working in design and construction roles within industry. BKwai incorporates some of the multimodal data analysis algorithms and satellite monitoring work progressed during her PhD, during which she was affiliated to the Centre for Smart Infrastructure and Construction (CSIC) and the Laing O'Rourke Centre for Construction Engineering and Technology, at the Department of Engineering. The beginnings of the platform were developed using data from a pilot study on the Thames Tideway Central site. BKwai's first product was in use on live construction sites by January 2020 and the company, now a CSIC Industry Partner, is currently engaged by a number of construction organisations and projects including Thames Tideway, Laing O'Rourke, Kier, WSP and Highways England.
Addressing industry challenges
Global infrastructure in many countries is ageing and performing beyond its design life and intended capacity. Construction is an industry that is experiencing a period of rapid digitisation in the UK. Faced with the climate emergency and extreme weather events, the built and natural environment is under increasing strain and resilient infrastructure is needed to provide services on which society depends. Government targets for net zero requires the built environment sector to better understand the condition of existing assets and maintain them using minimal resources. 
Assessing the condition of some assets can be difficult: logistical challenges make the visual inspection of remote and hard-to-access assets expensive and potentially hazardous. New construction projects must ensure safe environments, and understand and monitor the short and long-term environmental impact of a site. Covid-19 further exacerbated these challenges as safeguarding precautions limited the number of people allowed on construction sites. 
"The proliferation of new sensors and satellite technology has the potential to fuel a revolution in the way the built environment can be monitored. Data can be used to make smarter, safer, sustainable and efficient decisions across all aspects of the process – from planning to construction to operation and maintenance," said Sakthy, now an Engineering Fellow based at the Civil Engineering Division at the Department of Engineering. "In an industry rooted in spreadsheets and manual interventions, it becomes impossible to sift through such volumes and find key insights and values. One sensor or source of information does not fix all problems – the industry is crying out for better tools to help understand the complex challenges facing our built environment and provide data-driven engineering insights." 
Looking ahead
Data is radically transforming construction and asset management and the BKwai platform provides industry with better tools to interrogate datasets. AI learning architectures have been developed to enable BKwai products to intelligently analyse petabytes of data and find answers to large, multi-variate problems within seconds.
Jennifer Schooling OBE, Director of CSIC, said: "The construction and infrastructure industries are sitting on huge amounts of data that they are currently unable to gain long-term insights from – most data are looked at once and then archived. BKwai's platform creates a real opportunity to learn far more about our infrastructure assets and construction processes and extract the value from this rich but under-utilised asset."
Akriti Dokania, Investor at Octopus Ventures, said: "Construction is one of the world economy's largest sectors, worth £7 trillion. McKinsey estimates that if productivity levels were to catch up with the progress made by other sectors over the past 20 years or with the total economy, it could increase the industry's value added by £1.2 trillion a year. We're delighted to be backing such a formidable founder who is taking on a giant industry and we're excited by BKwai because it is giving the industry the tools it needs to meet its potential. Not only is it helping companies optimise their builds and assets, it is also moving the industry to more green, sustainable practices that have long-term impact."