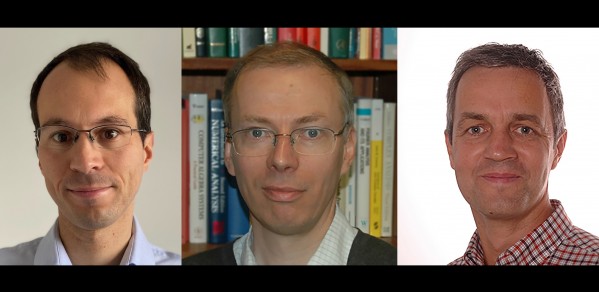 Academics in the Department's control group have received significant awards for outstanding contributions to control systems technology.
Dr Fulvio Forni and Professor Rodolphe Sepulchre have been awarded the 2020 George S. Axelby Outstanding Paper Award of the IEEE Control Systems Society at the Conference on Decision and Control (CDC) (virtual) awards ceremony.  
The citation reads:
This award is given for an outstanding paper published in the IEEE Transactions on Automatic Control during the two calendar years prior to the year of the award, and is based on originality, clarity, potential impact on the theoretical foundations of control, and practical significance in applications. The 2020 award recognises Fulvio Forni and Rodolphe Sepulchre for "Differential Dissipativity Theory for Dominance Analysis," IEEE Transactions on Automatic Control, vol. 64, no. 6, pp. 2340-2351, 2019. 
Professor Malcolm Smith, Will Hoult, and Panos Brezas received the IEEE Control Systems Technology Award.
The citation reads:
This award recognises outstanding contributions to control systems technology either in design and implementation, or in project management. This award can be conferred on an individual or a team. The 2020 award recognises the team of Malcolm C. Smith, Will Hoult, and Panos Brezas "for the development of the McLaren 720S semi-active suspension control system."