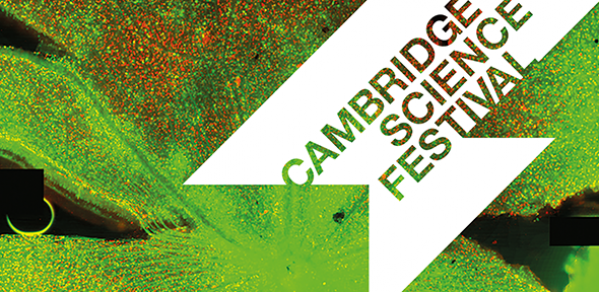 Demonstrations of bio-inspired robotics, laser lab tours, and an introduction to the world of self-healing concrete, are among the engineering topics being explored during the 26th Cambridge Science Festival, running from 9-22 March.
PLEASE NOTE: THE SCIENCE FESTIVAL HAS BEEN CANCELLED. 
As part of the Festival, the Department of Engineering will open its doors to the public on Saturday 14 March, 10am-4pm, for a bumper day of interactive activities and informative talks:
There will also be an open day on the West Cambridge site at the Institute for Manufacturing (IfM), part of the Department of Engineering, on Saturday 21 March, 1pm-5pm:
Growing underground
On Thursday 12 March, 6pm-7pm, at Mill Lane Lecture Rooms, Dr Ruchi Choudhary, Reader in Architectural Engineering, presents the environmental monitoring and modelling of the world's first underground farm in London, located in tunnels designed as a WW2 air raid shelters in the 1940s. Booking required.
Shaping healthcare issues with emerging innovations
On Tuesday 17 March, 7.30pm-9pm, at Mill Lane Lecture Rooms, Cassi Henderson, PhD student at the IfM and the Department of Chemical Engineering and Biotechnology, shares her research interest in the development of accessible and appropriate technologies to improve human health. Her focus is on the design of robust systems for point-of-care medical diagnostics for use in resource-limited settings. Booking required.
Bio-inspired robotics
On Thursday 19 March, 3.30pm-5pm, at the Department of Engineering, join researchers from Dr Fumiya Iida's Bio-inspired Robotics Laboratory in the new Observatory for Human-Machine Collaboration for demonstrations of their bio-inspired robots. 
Innovative drones for environmental and agricultural monitoring
On Thursday 19 March, 5pm-6pm, at the Department of Engineering, Roland Siegwart, Professor of Autonomous Systems at ETH Zurich, will discuss the impact and problems for addressing the global challenges of technological development. Booking required.
More puzzling surprises
On Friday 20 March, 6pm-7pm, at the Babbage Lecture Theatre (New Museums Site), Dr Hugh Hunt, Reader in Engineering Dynamics and Vibration, and maths presenter Rob Eastaway return with another collection of puzzling curiosities linked to familiar everyday objects. Booking required.
Engineering cycling excellence
On Saturday 21 March, 3.30pm-4.30pm, at the Cavendish Laboratory, Department of Physics, Professor Tony Purnell explains how improved technology and an engineering approach have helped to improve speed and lower records in cycling. Booking required.